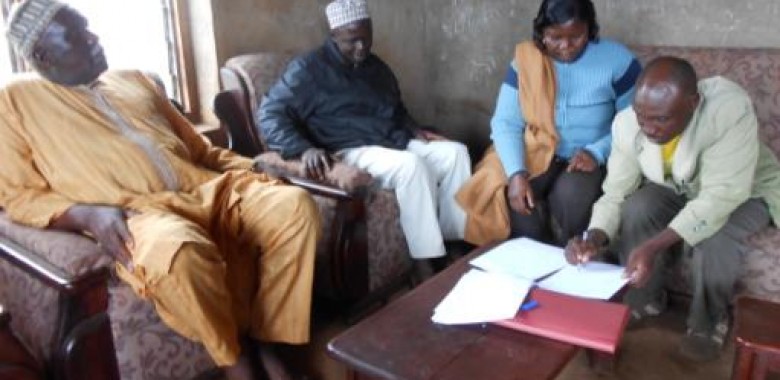 Preparations for the first Implementation Trip are underway!
November 29, 2014

Created By:

Categories:

Tags:
As departure for trip three rapidly approaches, planning is ramping up!
On the first trip, in March 2013, EWB-DC conducted an initial assessment; meeting with community members, collecting data on water quality, discovering the layout of the community, and gauging the community's understanding of health and hygiene through focus groups and interviews.
The second trip, in November 2013, continued the preliminary assessment by identifying a water source, completing a topographical survey, and conducting a quantitative household survey on health and water knowledge, attitudes, and behaviors across Mbokop.
Now, here we are, about to head out on trip three! Leaving the assessment phase, the team now begins implementation with our first construction trip in January 2015. The first project within the Mbokop program, and the focus of this implementation trip, will be a gravity-fed water system in Mangi–one of five Mbokop settlements. The Mbokop community voted to select Mangi as the settlement for the first water system.  In order to prepare for breaking ground, activities have been underway in Washington, DC and in Cameroon.
Here in DC, the team has successfully designed the gravity-fed water system and prepared and presented the design to EWB-USA's Technical Advisory Committee. The team has participated in two construction trainings for the upcoming implementation trip and has been preparing health education activities. Along with drinking water quality, health education will focus on the importance of hand washing and combatting open defecation. Those areas were prioritized by the Mbokop Health Committee.
In addition to the technical aspects of implementation planning, the team has been fundraising through events and grant writing. This year the project received grants from Bechtel and Johnson & Johnson. We thank everyone for their support in making the implementation phase possible!
On their end, the Mbokop community has worked with an EWB-DC partner NGO, SIRDEP, to sign a land rights agreement for use of the land where the spring source is located and signed an  implementation agreement describing roles and responsibilities for implementation and for future system maintenance. They are also raising funds to cover their contribution to the construction costs.
Our group has become, one brainstorm at a time, closer toward fulfilling our project goal: to deliver a sustainable solution for improved drinking water to the settlement of Mangi within Mbokop.
Check back for updates as the team prepares to travel to Mbokop in January!