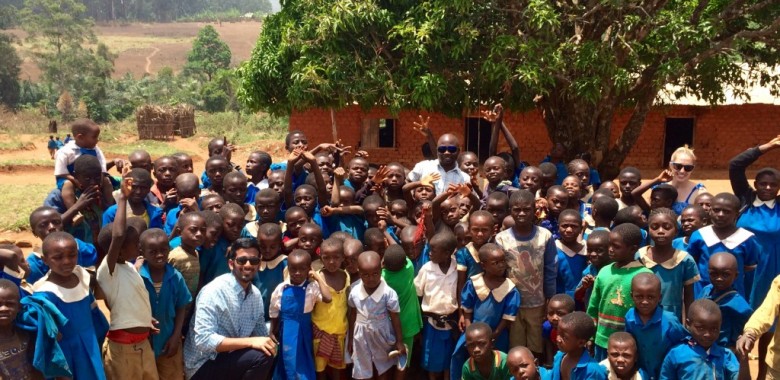 The Countdown to Mbokop
November 21, 2015

Created By:

Categories:
After months of planning, the EWB-DC Cameroon team is only one day away from departing for Mbokop! On Sunday evening, Rachel, Lauren, and Briana depart from DC, meet Gabe in Paris, and continue on to arrive in Douala (the second largest city in Cameroon) on Monday evening.
From the beginning of our partnership in 2012, the EWB-DC team has worked with the community of Mbokop to establish a strong working relationship and understanding. Since 2013, our first trip to Mbokop, we have established a water and health program, to include multiple planned technical solutions and capacity building initiatives to fulfill the community needs.
Following the major tenets of EWB, the team has a heavy focus on empowering and strengthening the capabilities of community members to support the project and gain the skills needed to ensure sustainability. The Mangi system currently being implemented (a gravity fed distribution system sourced from a local spring) has been designed with community input and buy-in as a guiding principle to make sure the system is technically appropriate for the community to maintain.
This trip will be more heavily focused on capacity building and technical assessment activities moreso than our trips in early 2015, which were very focused on implementation of the Mangi system. In addition, the team will also be furthering the progress on the Mangi system, including work on catchment protection (protecting the area around the water source from contamination), O&M training with the system caretakers, and technical assessments of the system components to date.
The team is very excited to get back to the community and back to work. The countdown to Mbokop begins!
The implementation of a water system and travel to our remote Cameroonian community is only possible through your help! We appreciate any support you can provide. Click here to donate to the Cameroon team. Mbokop thanks you!