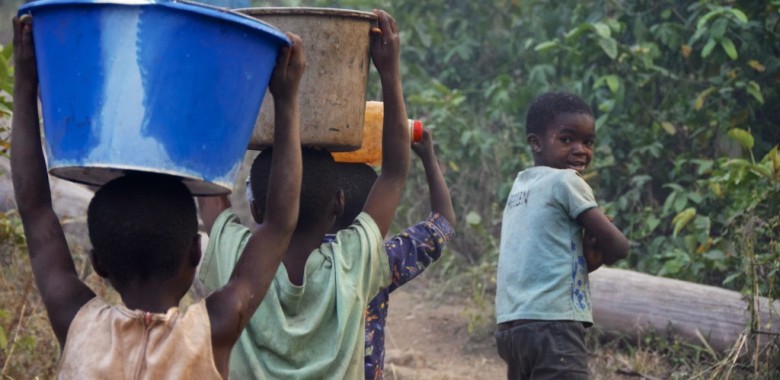 Giving Tuesday for Mbokop!
December 1, 2015

Created By:

Categories:
EWB-DC began their partnership with the community of Mbokop in May 2012, and beginning in early 2015, the EWB-DC team broke ground on the installation of a spring-fed, gravity water system to provide clean water to the community.  A reliable clean water source not only saves lives, but also makes daily community life much easier, especially during the dry season when residents face the strenuous task of walking long distances over mountainous terrain to obtain water.
Although EWB-DC provides almost all of the resources required for project implementation through charitable donations, communities such as Mbokop are required to cover a portion of the project cost in order to secure EWB-DC assistance.  The EWB-DC team is currently on the ground in Mbokop, continuing implementation work on the Mangi system and building the community's capacity to manage and maintain this system for future generations.
This system is only the beginning of a lasting partnership of the EWB-DC partnership with Mbokop. This holiday season, give the gift of clean water by donating to the implementation of the Clean Water System.
Giving doesn't start and end with monetary donations, the E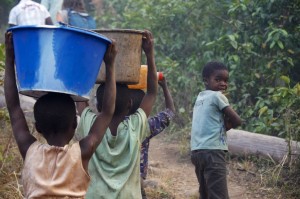 WB-DC team is actively soliciting your ideas! We are always looking for fundraising ideas to implement both here in the states, and to promote to the community of Mbokop. Please post suggestions in the comments below, or reach out to us at Cameroon@ewb-dc.org.
The implementation of a water system and travel to our remote Cameroonian community is only possible through your help! We appreciate any support you can provide.  
Click here to donate to the Cameroon team.
Use this link for any Amazon holiday purchases! 6% of proceeds are donated to the Cameroon Project (Note: there will be no confirmation that it's activated, but the money does get donated from Amazon!)
Mbokop thanks you!