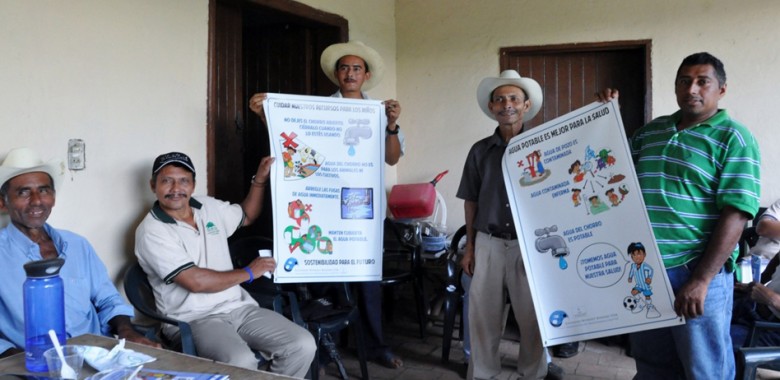 Collaboration and Cooperation
December 9, 2015

Created By:

Categories: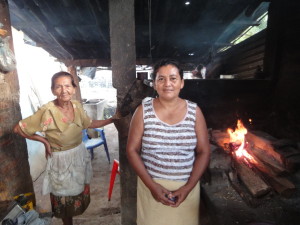 Earlier this year, the Santa Clara project made an assessment trip to our partner community in El Salvador to provide educational outreach, check in with the water committee, and assess the viability of various stove types. During the trip, the traveling team met with local school children, conducted a workshop on the differences between stove types, and reviewed the scientific process. In addition to children, the team also met with local women–who are the primary users of the stoves–and conducted a workshop that revealed the women were interested in stoves that reduced smoke output, thereby improving the respiratory health of the community members.
While in the community, the team also met with the water board about the current status of the water system previously implemented by the DC Chapter and future plans for the system. The team also talked with the system operators to discuss best practices and gave them operation manuals. The community members who have hooked up to the water system benefit from having water available to them at all times, and the total number of users has increased since our last visit.
Our collaboration with the Santa Clara community has been a mutual benefit. This collaboration could not have happened without the generous support of our donors. The cultural and technical exchanges across the communities are part of what makes Engineers Without Borders (EWB) special. The three teams in the Washington, D.C. professional chapter are involved in three countries across two continents, which enables us to collectively learn best practices across a variety of settings. To continue the collaborations and exchanges with our partner communities, we rely on donations from friends, family, and supporters. Personal donations comprise a large portion of our total funds. With your support we can continue to invest in sustainable collaborations with all of our partner communities. Please consider donating today! Thank you for your support and we look forward to having you be part of our team!