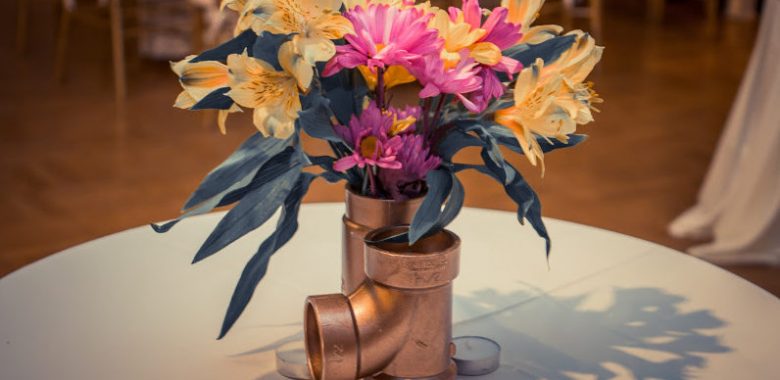 A Night Out With EWB-DC
May 25, 2016

Created By:

Categories:

Tags: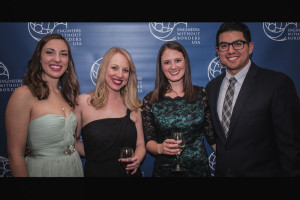 The Washington DC Professional Chapter of Engineers Without Borders hosted their 2nd Annual Spring Gala this past month in order to raise funds and awareness of the ongoing projects the organization has underway around the world. It was a smashing success, with fantastic attire and décor, all in support of a great organization focused on providing engineering to support to those in need.
Hosted at the Josephine Butler Parks Center (JPBC), gala attendees enjoyed good company and stunning views overlooking Meridian Hill Park. The JPBC is a 40-room Renaissance-revival style mansion in the heart of the District, and home to several successful events each year.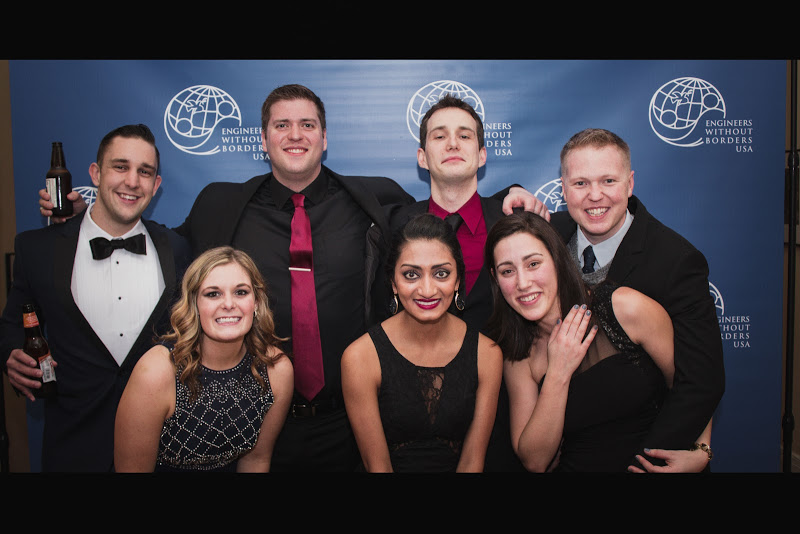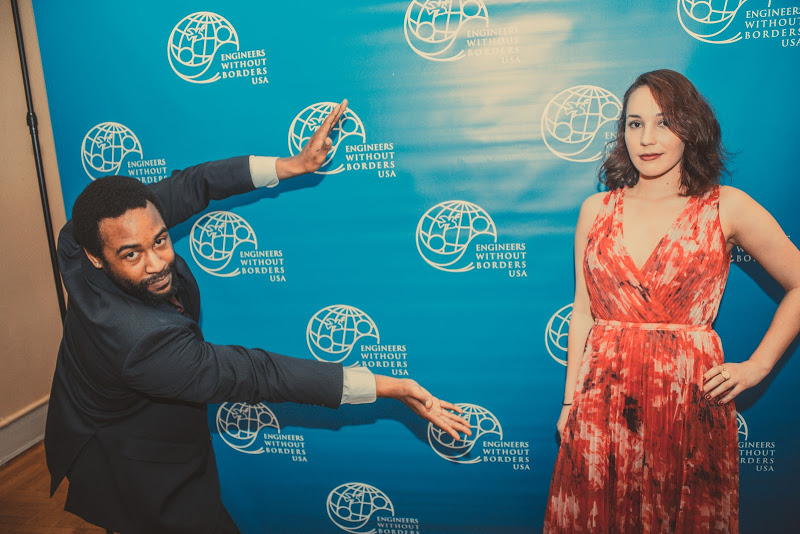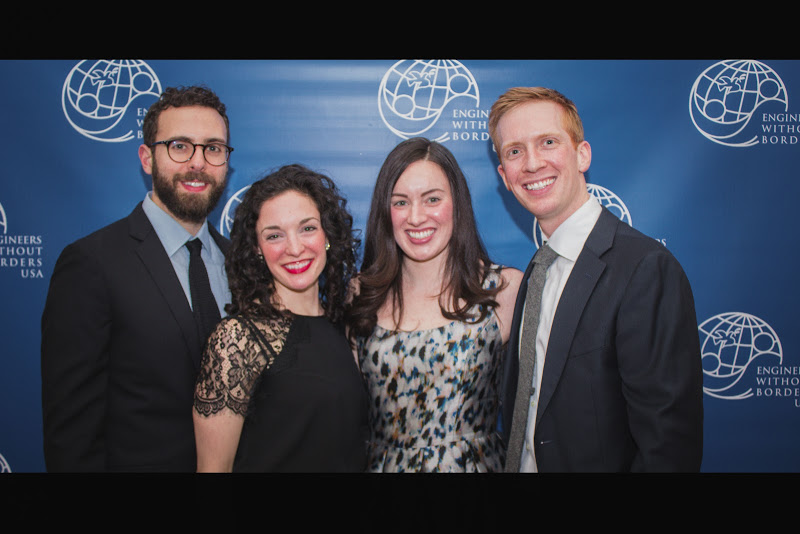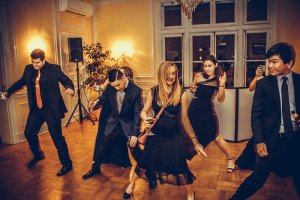 Gala-goers showed their stuff on the dance floor, with the help of Dynasty AV and DJ Karan Kapoor, and enjoyed delicious hors d'oeuvres from Eat & Smile Catering, a local catering company. A silent auction featured beautiful handicrafts from Cameroon and Panama, brought back by EWB-DC volunteers. Guests also bid on gift certificates generously donated by local businesses, hotels, wineries, and restaurants. Throughout the night, Brian Adrian Photography snapped photos of the event, which can be viewed in our EWB-DC online photo gallery.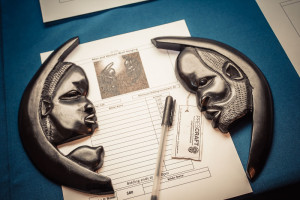 With the amazing contributions and support provided, the event was able to raise funds for the three projects currently being undertaken by EWB-DC volunteers. However, these funds make up a small portion of the total annual cost of continuing our global projects, and any support throughout the year is deeply appreciated.
EWB-DC currently has three active projects around the world, including Cameroon, Panama, and El Salvador:
Water and Health Project (Mbokop, Cameroon):
Nestled in the mountains of the Cameroon's Northwest region, the rural village of Mbokop is home to roughly 2,200 people from three primary tribes speaking three main languages, and following two major religions. This diverse community primarily supports itself through subsistence farming and herding livestock, but lacks basic services such as safe drinking water, proper sanitation, and electricity.
Beginning in early 2015, the EWB-DC team broke ground on the installation of a spring-fed, gravity water system for the residents of Mbokop. The construction is ongoing, with support from the local community in Cameroon, as well as local donors back in the States.
Alternative Cookstove Technologies (Canton Satan Clara, El Salvador):
Cantón Santa Clara, El Salvador, is a rural community comprised of approximately 400 households. The majority of community members live in poverty, engaging primarily in subsistence farming, growing corn, beans, and some livestock. EWB-DC began engaging this community in 2004 to install an improved drinking water supply system.  In 2012, the drinking water system was completed, with an initial distribution network reaching over 200 households in the community.
The Santa Clara team is now developing and testing prototypes of alternative cookstove technologies. These technologies are designed to reduce wood use and indoor air emissions from traditional cooking methods, as most kitchens in Santa Clara are indoors and women currently cook over an open fire. Without any chimney to direct smoke outside the house, the nuisance smoke can potentially lead to high rates of respiratory problems, as well as advanced deforestation as community members go further and further afield in search of wood for cooking fires.
Education and Community Center (Rincon, Panama):
One of the most impoverished indigenous groups in Central America, the Ngo be-Bugle live in remote mountain communities throughout Western Panama. Historically marginalized, they lack governmental support for infrastructure and development projects. Moreover, economic, environmental, and political pressures have eroded their indigenous way of life.
The EWB-DC team has partnered with the community of Rincon on an initiative called CREER (Centro de Recursos Educativos en Rincon). This project seeks to construct a building in Rincon that will house a library, computer center and a community center. The principal objective of EWB-DC's project is to increase access to information and provide the students with the educational tools that they need to succeed. The community members also plan to use the computers to document their indigenous language and culture, apply for government services and access to better health care information, including telemedicine.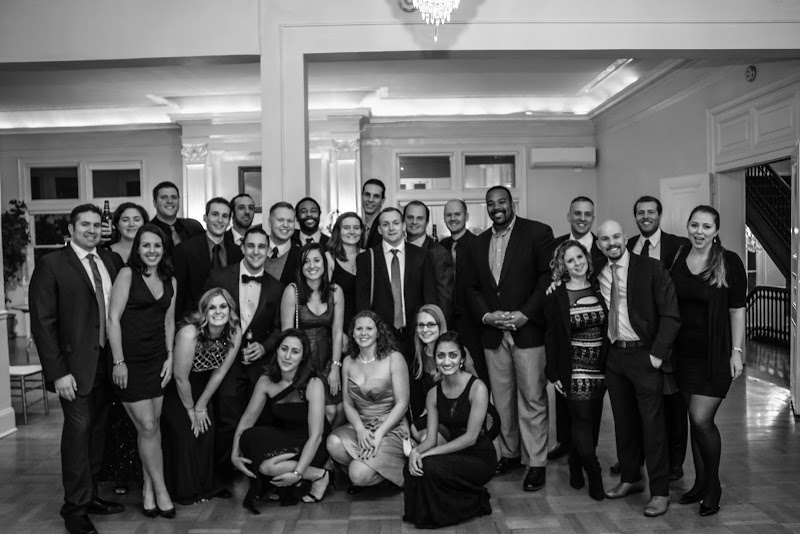 All of our team members are volunteers who donate time, expertise, and energy after their jobs or days in classes. We are a mix of professionals and graduate students who came together to contribute various areas of expertise. Our efforts would not be possible without your support. Please consider donating to EWB-DC today to help contribute to our projects around the world. On behalf of our communities and hard-working volunteers, thank you for your support!