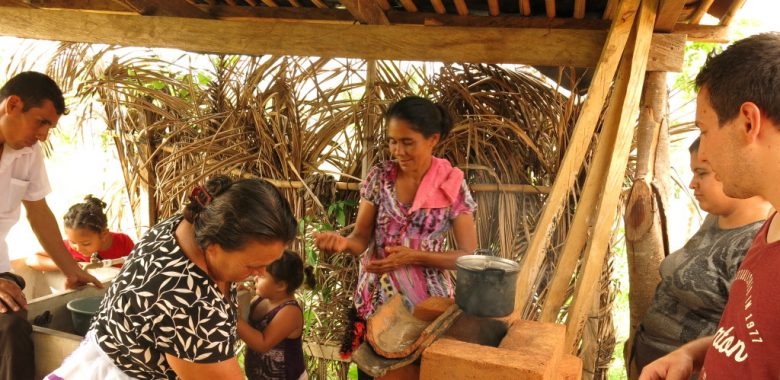 El Salvador Team Heads Back to Santa Clara
September 7, 2016

Created By:

Categories:
This Friday, the EWB-DC El Salvador team will be heading back to Santa Clara! This is the team's third trip to Santa Clara since completing implementation of the water project in 2012.
While we will be continuing the monitoring and evaluation of the water system, the main focus of this trip is to conduct focus groups with community members to evaluate what, if any, additional need remains for the community for which EWB-DC will be able to help develop a solution. All of our travelers will be conducting these focus groups over the duration of the trip, so there will be a lot of opportunity for the team to interface with the people of Santa Clara in order to get to know them, to discover how the water system has impacted their lives so far, and to discover what additional needs are now facing the community.
We have four team members traveling on this trip Gabe, Eric, Illiana, and Jess and this will be the first time in the community of Santa Clara for all of our travelers.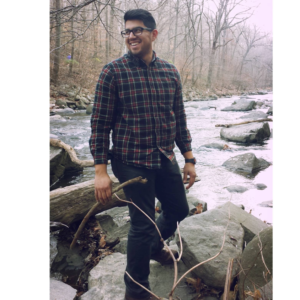 Gabe, who is the trip mentor, is a "big-time Dodger fan" who was born and raised in Los Angeles, California. He received his BS in Environmental Engineering from the California Polytechnic State University in San Luis Obispo and received his Professional Engineer's license for DC in May 2015. Gabe is currently serving as the Environmental Manager on a $150-million heavy-civil tunnel construction project in Washington, DC. He joined EWB as an opportunity to utilize technical skills he's developed "to provide for people and communities in desperate need of basic commodities." Gabe is also a novice juggler and still has aspirations of becoming an astronaut.
Eric is traveling as our lead Health and Safety Officer.  He is an environmental engineer in DC working primarily on buried pipeline infrastructure with a graduate degree in environmental engineering focusing on microbial source tracking and disinfection methods.  He joined EWB while in college and has since participated on an off through graduate school and in his professional career.  His participation in EWB is driven by his "lifelong goal of improving the quality of life for those less fortunate" than himself.  He is most excited about meeting the people of Santa Clara and working with the other travelers. In his spare time, he likes to volunteer at the Smithsonian and play sports such as Tennis and Ultimate Frisbee.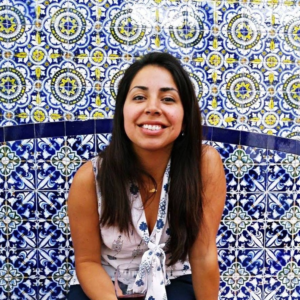 Iliana is traveling as a health and safety officer and she will be a translator for the team as they work in the community.  She is a designer and works in media and communications for an English school in Washington, D.C.  She also teaches English as a Second Language from time to time.  She was born and raised in Los Angeles, California and is a first generation Salvadoran-American.  She enjoys working in diverse environments and joined EWB because "I love engaging and learning from different cultures and backgrounds while helping to empower communities."  Iliana is looking forward to visiting the community and recording the team's experiences in her my favorite way, art.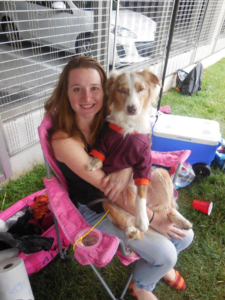 We are very happy to have Jess traveling with us as well.  She will also be traveling as a health and safety officer and will be very helpful to the team as a Spanish speaker as well.  She graduated in 2015 from Virginia Tech with degrees in Chemical Engineering and International Studies. After graduation, she joined AECOM's Germantown, MD office and her current goal is to work as a project manager in international infrastructure development.  Jess joined EWB in January as a way of learning about the role of engineers in international development and to also learn about different cultures and peoples through volunteer work.  For this trip, she is most excited to meet and learn from the people in the Santa Clara community.  Jess also loves learning new languages! She speaks Spanish, some Russian, and hopes to learn French/Creole when she travels to Haiti for work in the fall!
The team will also be joined by in-country partners from the community who will help us with everything from traveling to and from the community, to housing and feeding the team, and to organizing recreational soccer games with the youth.  We are looking forward to this trip that will focus on getting a metric of how EWB-DC has impacted the lives of the community so far, how well we have done to ensure the sustainability of the water system, and to explore whether there is another avenue by with EWB-DC will be able to help the community of Santa Clara.