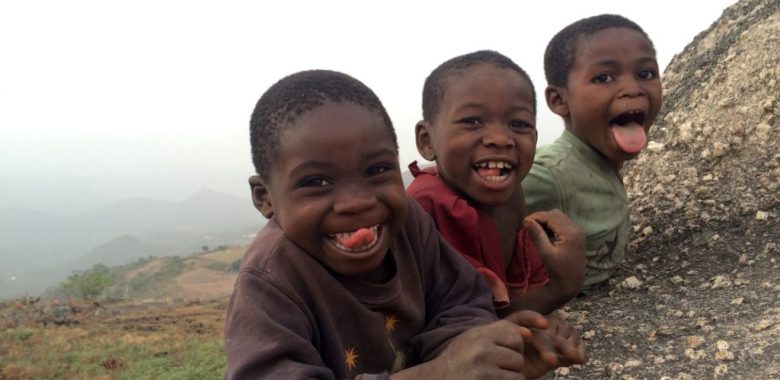 Build the Future this #GivingTuesday (and all week)!
November 28, 2017

Created By:

Categories:
The days following Thanksgiving are bustling as people start to gear-up for the holiday season! Immediately after Thanksgiving we're hit with Black Friday, Shop-local Saturday, and then Cyber Monday. So what happens on Tuesday?
On Tuesday the world comes together for #GivingTuesday. Now in it's 6th year, #GivingTuesday activates a global community of individuals to drive progress in their local communities and outside the borders of their own country by donating to the causes that resonate with them.
Are you looking for a worth and impactful cause to donate to this year on Giving Tuesday?
EWB-DC is proud to support projects in three communities globally: Mbokop, Cameroon; Hato Ricon, Panama; and Santa Clara, El Salvador. In partnership with these communities, EWB-DC brings engineering solutions to community-driven problems, hope and friendship to the communities, and a global and engineering education for students and professionals in the DC area. EWB-DC is composed entirely of volunteers from the DC Metro area, none of which would be possible without the support of generous donors.
In Cameroon, our team is working to bring a safe, clear drinking water source to the rural community. The first system is almost complete and the project team is looking to travel back to the region to keep driving towards a completed project this spring. In Panama, the EWB-DC team is partnering with the community to help realize the community's dream of a community library and computer center. In El Salvador, the successful completion of a water system and subsequent monitoring of the system has shown that the system is successfully being managed by the community–a big accomplishment and indication of sustainability moving forward.
On this #GivingTuesday (and the rest of this week), we invite you to participate in EWB's nation-wide movement to shape the world through social impact engineering or through another charity of your choice. Click here to donate!
If you're interested in volunteering with our chapter, please reach out or find an upcoming Chapter meeting.
Thank you for being part of the #GivingTuesday movement and helping make our work around the world possible!