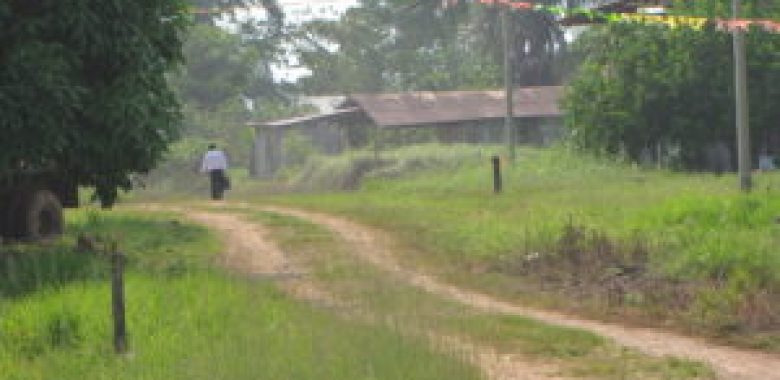 Shiringamazu, Peru – Introduction
July 15, 2018

Created By:

Categories:
Hi Everyone,
The Peru team will be traveling to their community this year for their first assessment trip. Below is a quick introduction and primer on our community and a little about the project. For further information please join us in our monthly general meeting. Thanks!
Shiringamazú is our partner village within the region of Pasco, Peru, where the mountains and jungle form a chain of cold peaks and lush vegetation. Many call it by the name of Shiringa; for short, but to the natives, Shiringa is a plant-based latex, extracted from trees in the Amazon. It is inhabited by about 1,1000 Yanesha (or Amuesha people)—a Peruvian population who have lived in a transitional environment between the Andes and Amazonia.
Shiringa and our partner Non-Governmental Organization (NGO), Reach Global, sought out Engineers Without Borders' (EWB) help to access clean water. Each person on Earth according to the World Health Organization (WHO) requires at least 20 to 50 liters of clean, safe water a day for drinking, cooking, and simply keeping themselves clean. EWB-DC wants to help Shiringa attain this basic fundamental human need.
Our community's current water source is a local stream, a spring, and three small wells. However, the quantity of water from these sources is insufficient to meet their needs.  A water storage reservoir was constructed four years ago but has been plagued with mold and insects. Many children in our community have parasites from the current water supply, which affects their nutrition and growth; and water-borne diseases have debilitated adults from being able to work and provide from their families. Improving the health of our families is the main concern of this new project.
Our EWB-DC chapter is initiating the first steps to improve the living conditions of Shiringa. This project's completion will ensure a safe, clean water supply in our community, providing for greater access and treatment, safeguarding these water sources, and, potentially, an expansion of clean water system to the remote areas of the community. The team is preparing for our first assessment trip in August. We are eagerly anticipating meeting the people of Shiringamazù, working with our NGO partner, Reach Global, whom has already laid a significant amount of groundwork for us