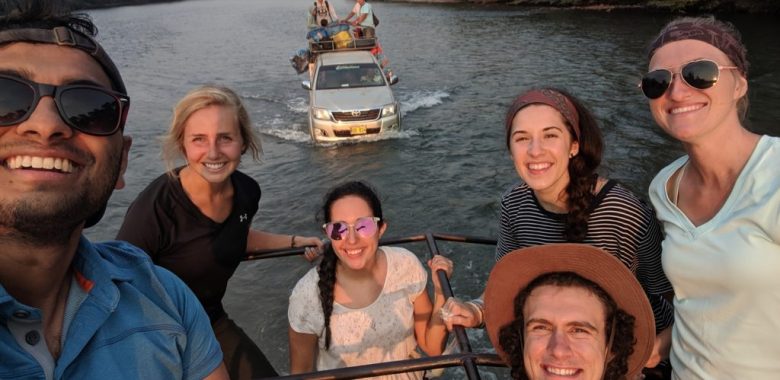 Looking Back At 2019
December 29, 2019

Created By:

Categories:
If you're anything like me, it can be hard to remember everything that took place over the span of twelve months. To help us all remember the highlights from the year, we're pleased to release this year's Annual Report.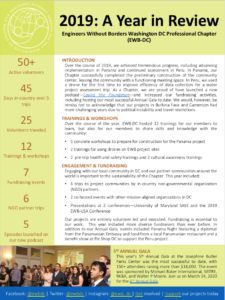 2019 was a big year for us as a Chapter. We had our largest Annual Gala and diversified our fundraising events, as well as held twelve trainings that spanned from pre-trip cultural and health and safety trainings to technical trainings for construction in Panama and using drones for water system assessment activities in Peru.
As Chapter President, I'm most proud of the Chapter for navigating complexities for projects in countries with instabilities resulting in safety and security concerns for our projects, partner communities, and partner NGOs. As a result, tough decisions were made this year for both of our West African projects. The project in Burkina Faso has been closed and travel has been suspended to the project in Cameroon.
I'd encourage you to read the full 2019: A Year in Review and learn more about the triumphs and challenges of 2019, as well as taking a look ahead at 2020. While hopefully our Chapter members are taking time to relax over the holidays, we're ready to launch into back into activities in the new year. We'll be aiming to adopt a new project to replace our Burkina Faso project, gearing up for our Annual Gala on March 14th (tickets available in the New Year) and for internal leadership changes with our annual elections, and planning for in-country travel in the summer.
We wish you a happy holiday season and look forward to continuing our collaborations with you in the 2020!