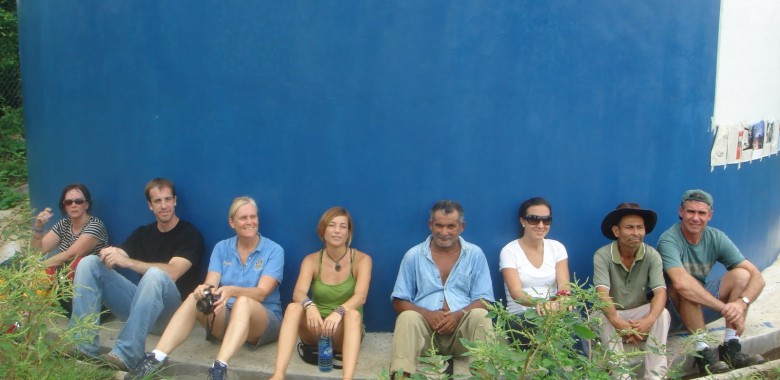 Fall Implementation Trip
June 18, 2011

Created By:

Categories:
Last fall, members of the EWB DC chapter completed a critical implementation trip to Santa Clara, El Salvador. In order to move the project forward, Greg Hermandorfer, Maria de la Paz Aviles and Mike Stover spent five days reviewing recent progress, meeting with the US and El Salvador Rotary Clubs and assessing the site for future water distribution.
This was the EWB DC Professional Chapter's third implementation trip to Santa Clara, a small community with very little access to clean water. The Chapter's fund raising and design efforts go towards creating a piped water distribution system, installing a pump in an existing well and forging a water committee that will ensure the integrity of the system. During the trip, the travel team saw progress on the tank's construction, as both the tank and a fence surrounding it were completed. They also discussed an alternative design idea with a local engineer for the tank's supply line and pump, and checked out the newly installed controls.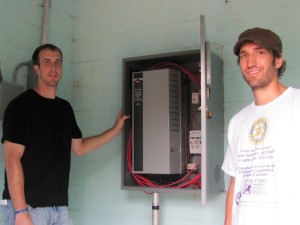 As of the September trip, ninety percent of Phase I is complete. The travel team gave a list of tasks to a local engineer but were still pleased with overall progress. Remaining items include wiring electricity to the pump, painting logos on the tank and installing a water meter at the local school.