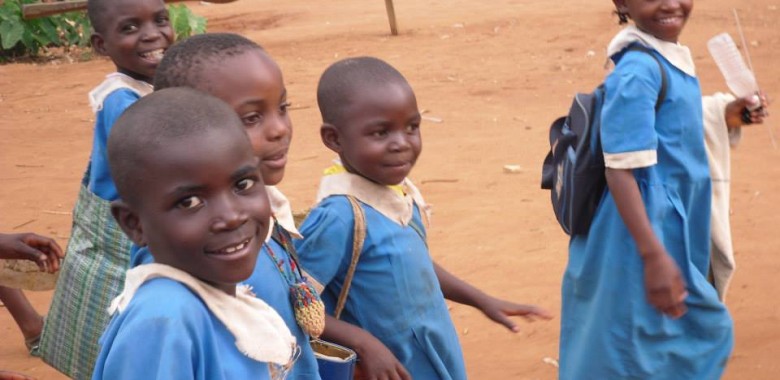 Women of Mbokop
March 10, 2015

Created By:

Categories:

Tags:
The travel team has safely arrived in Mbokop and met up with the NGO partners from SIRDEP and HEDECS who are joining them on the trip. Before leaving Kumbo (where they stayed last night) for Mbokop, the team purchased the construction supplies and food they will need over the next two weeks. After arriving in Mbokop, the team was treated to dinner and dancing along with drumming!
Two days ago, the team arrived in Cameroon on an international day of celebration.
On March 8, the world celebrated International Women's Day. In honor of Women's Day, we're calling attention to the women in Mbokop who are key community leaders and are critical in the success of the EWB-DC project. The theme of this year's Women's Day is "Empowering Women, Empowering Humanity: Picture it!" Through the Mbokop Water and Health Project, we're empowering women through taking leadership roles on the Water Committee, Water Maintenance Committee, and the Health Committee; through health education in the schools; and through improving access to safe drinking water.
The women in Mbokop are teachers, farmers, mothers, caretakers, leaders, and part of the solution to creating change. You can read the story of one woman from Mbokop, Winifred, on the EWB-USA blog. Winifred is a member of the Mbokop community who lives in the Mangi settlement. She has been actively involved in the Mbokop Water and Health Project since our first assessment trip to the community. She is responsible for monitoring health in the community. She is a farmer, a mother, a member of a community youth group, she helped survey the pipeline route for the Mangi water system, and she is a member of the Health Committee. Enjoy the pictures below of the women of Mbokop.
Some of my favorite messages empowering women are from The Girl Effect. Watch The Girl Effect and The Girl Effect: The Clock is Ticking to learn more about breaking the cycle of poverty by empowering women.
This slideshow requires JavaScript.