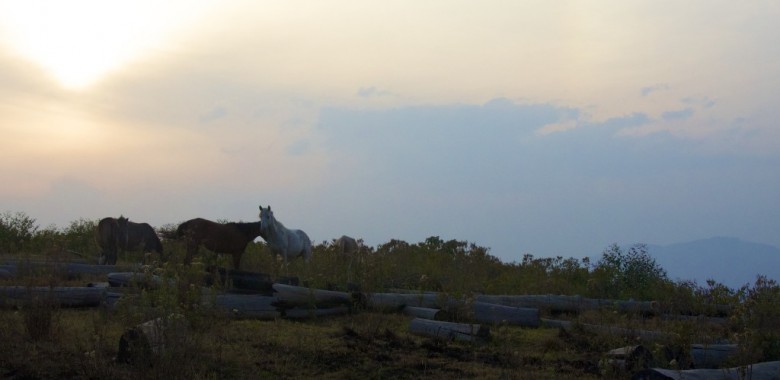 Earth Day
Today we celebrate Earth Day in the United States and many other countries around the world. Our EWB-DC Cameroon project team celebrates it as well. Yes, our primary purpose is to improve public health in the community of Mbokop, Cameroon by providing a source of clean drinking water, which–even though "clean water" sounds green–isn't a traditional environmental goal. After all, we aren't actually cleaning up a stream or shutting down a source of pollution. We're protecting and transporting water from an already-clean source.
But environmentalism has grown past exclusively one-dimensional concepts of what it means to protect our planet. Since at least 1987, when the United Nations World Commission on Environment and Development published the Brundtland Report, global development and environmental protection have been increasingly bound together by the concept of sustainability.
Sustainability is a core concept of both the mission and vision of EWB-USA. And while sustainability in this context can simply mean ensuring the continued operation of an engineered system, it can also mean so much more. Our team embraces a larger conception of sustainability while remembering our primary (and complementary!) purpose of improving the health of our partner community.
EWB-USA's vision is a world in which the communities we serve have the capacity to sustainably meet their basic human needs.
Sustainability is a complex concept. To operationalize it, it can help to use a framework such as the triple bottom line or three pillars approach that is commonly used across the sustainable development, environmental, and business fields (see The World Bank, International Institute for Sustainable Development, United Nations, US Environmental Protection Agency, and the international corporate sustainability standard Global Reporting Initiative).  While not perfect, this framework helps to reinforce a balanced approach to sustainability.
How is our project environmentally, socially, and economically sustainable?
Environmental Sustainability
Sand for concrete aggregate and stone for masonry are sourced from within the community. These are two of the most-used and heaviest building materials we depend on. Sourcing them locally saves significant energy and fossil fuel emissions from transport.
All other materials are sourced from within Cameroon rather than having them shipped from the US, which also saves energy and GHG emissions. Our designs are made to accommodate local materials.
Our system design includes the installation of catchment protection, which will maintain good water quality at the source.
Social Sustainability
Community governance is essential to our project. A water committee comprised of community representatives collects fees, manages maintenance, and settles community issues related to the water system. We and our local NGO partners train and assist this committee, but it will ultimately be self-sustaining. This local governance will help the project to continue to succeed after EWB-DC has finished its work.
Our project team strives to maintain open lines of communication with community and tribal leaders, local government leaders, our NGO partners, and with community members themselves. This communication helps us be aware of any issues that might threaten the social sustainability of the project.
Health education is critical to our project's efficacy and sustainability. We help to educate the community about hand washing, clean sanitation practices, and the benefits of consuming clean water (among other things) through working with Mbokop's health committee. Clean drinking water won't do nearly as much good if it is consumed using dirty hands, and our project will not survive if the community does not understand the importance of using and maintaining it.
Economic Sustainability
The community has "buy-in." The Mbokop community contributes labor, locally sourced materials, and 5% of the cost of purchased construction materials. This ownership helps to ensure that the community truly values the project, will use it, and will invest in its continuing maintenance.
The water committee will set up and run a system to continually raise funds from the community for system maintenance.
The policy of local sourcing for all materials keeps the community's monetary investment within the local economy and supports business development.