Cameroon Water and Health Project- Mbokop, Cameroon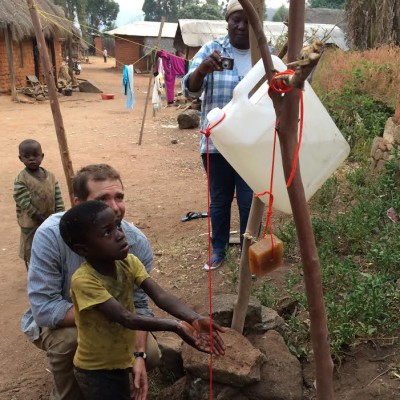 Nestled in the mountains of the Cameroon's Northwest region, the rural village of Mbokop is home to roughly 2,200 people from three primary tribes speaking three main languages, and following two major religions. The population of Mbokop is spread across five settlements. This diverse community primarily supports itself through subsistence farming and herding livestock, but lacks basic services such as safe drinking water, proper sanitation, and electricity.
Currently, the community's drinking water supply comes from two main sources, springs and surface water streams. There is an existing spring box system and piping to standpipes in only one of the five settlements within Mbokop. However, the water does not flow year-round, there are concerns about water quality, and the water distribution points are only convenient for utilization by one of the five settlements within the community.
EWB-DC began their partnership with the community of Mbokop in May 2012, and spent the next several months forming a team and conducting two assessment trips to the community in March 2013 and November 2013. In January 2015, EWB-DC conducted the first implementation trip to Mbokop.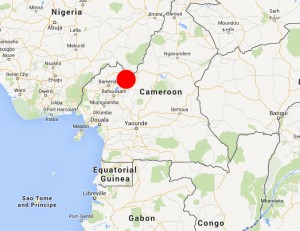 During the assessment trips, the EWB-DC team partnered with local NGOs to assess the current water sources, conduct focus groups with the community, and conduct a quantitative household survey to collect information on community demographics, water, sanitation, and hygiene practices. In 2014, the project transitioned from the assessment phase into the design and implementation phase through which Mangi was selected by the Mbokop community as the first settlement to receive an improved drinking water system. Beginning in early 2015, the EWB-DC team broke ground on the installation of a spring-fed, gravity water system.
In addition to the installation of key infrastructure components for the water system, EWB-DC will spend time on each implementation trip with community leaders in Mbokop working towards the water, sanitation, and health goals prioritized by the Mbokop Health Committee. SIRDEP and EWB-DC will also continue training the Mbokop Water Committee to build their capacity to manage the water infrastructure in the settlement and ensure its long-term sustainability.
Cameroon Project Leads
Contact Info: cameroon@ewb-dc.org
Project Reporting: 525 Pre-implementation Report
Stephanie Merenbach is a civil and environmental engineer who joined EWB-DC to meet new engineers and professionals in the DC area while being able to use her knowledge to positively impact people's lives. She predominately works on large transit infrastructure projects working on project management and rail alignment, roadway, and drainage design. Stephanie wanted to lead the Cameroon Project because she believes water is a human right and being able to help a community gain access to clean water and improve their quality of life is empowering to everyone involved.
Cait O'Donnell joined the EWB-DC Professional Chapter informally in late 2014 as a Youth Development Peace Corps Volunteer posted in Kumbo, Cameroon – a town located about two hours southwest of Mbokop. She has a B.A. in International Affairs with concentrations in International Development and Africa and a minor in Geography from George Washington University. She supported several implementation trips to Mbokop between January 2015 and June 2016. Prior to and during the trips, she helped organize transportation logistics and assisted the travelers with any challenges while in-country. She currently works at Making Cents International as a Senior Associate on the Technical Services team, where she manages youth development projects in Africa, Asia, and Central America.