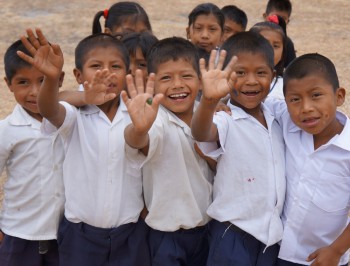 One of the most impoverished indigenous groups in Central America, the Ngobe-Bugle live in remote mountain communities throughout Western Panama. Because the Ngobe-Bugle have historically been marginalized, they lack basic infrastructure and have few planned development projects. Moreover, economic, environmental, and political pressures have eroded their indigenous way of life. The unique Ngobe-Bugle culture is rapidly disappearing and in danger of being lost forever.
The community of Hato Rincón is located in the southern part of the Ngobe-Bugle territory. Rincón's 1,600 residents have organized themselves to address some of their challenges, including potable water and sanitation. Although Rincón houses both a primary and secondary school, its students do not have the educational resources to compete on the national level.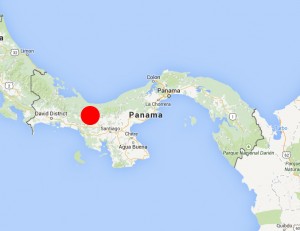 EWB-DC has partnered with the community of Rincón on an initiative called CREER, which means "believe" in Spanish. This project seeks to construct a library, computer lab, and community center. The principal objective of EWB-DC's project is to increase access to information and provide students with the educational tools needed to succeed. The community members plan to use the computers to document their indigenous language and culture, apply for government services, and access better health care information, including telemedicine.
Community center construction began in 2017 and as of the summer of 2018, the foundation has been completed and progress on wall construction is well under way. The community is well organized, hard-working, and motivated and has supported the the project throughout assessment and implementation with local resources and knowledge including: labor, wood, sand, tools, and expertise in masonry. Community members meet frequently to discuss the computer literacy project and have elected a committee to manage their efforts. Hato Rincón is a perfect example of a community looking and working to achieve a higher standard of living.
creer (vtr): to have faith or to believe
Panama Project Mentors
Contact Info: panama@ewb-dc.org
Project Reporting: 522 Post Assessment Report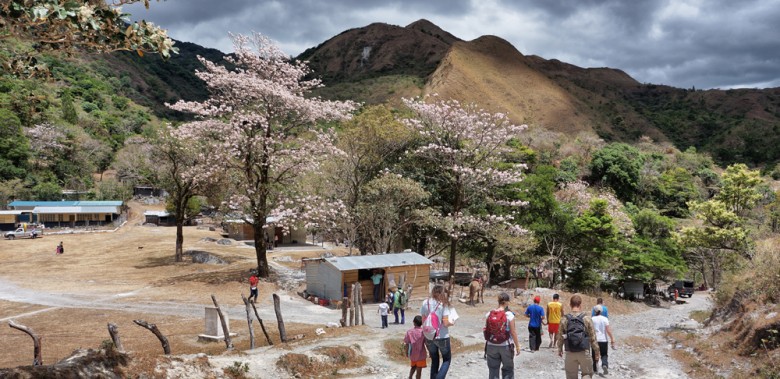 Jim Curren became involved in EWB in January 2014 when he returned to the DC area after serving in Liberia with the Peace Corps. Jim is serving on SETAC and has travelled on an assessment trip to Rincon Panama. As of June 2015 he is serving as Co-lead on the Panama project. Jim is a graduate of Dalhousie University and the University of Calgary in Canada with degrees in Science, Civil Engineering, and Project Management. Jim has over 35 years of experience serving in various design and management roles on infrastructure and development projects. Jim's international experience includes projects in Honduras and West Africa.
Ross Varin has been involved with the CREER Panama Project since Fall 2013 and traveled to the community on two site assessment trips. Since joining EWB in 2008, he has been a member of two student chapters and the regional steering committee before joining the DC Professionals chapter. He currently works as an environmental engineer with CDM Smith.