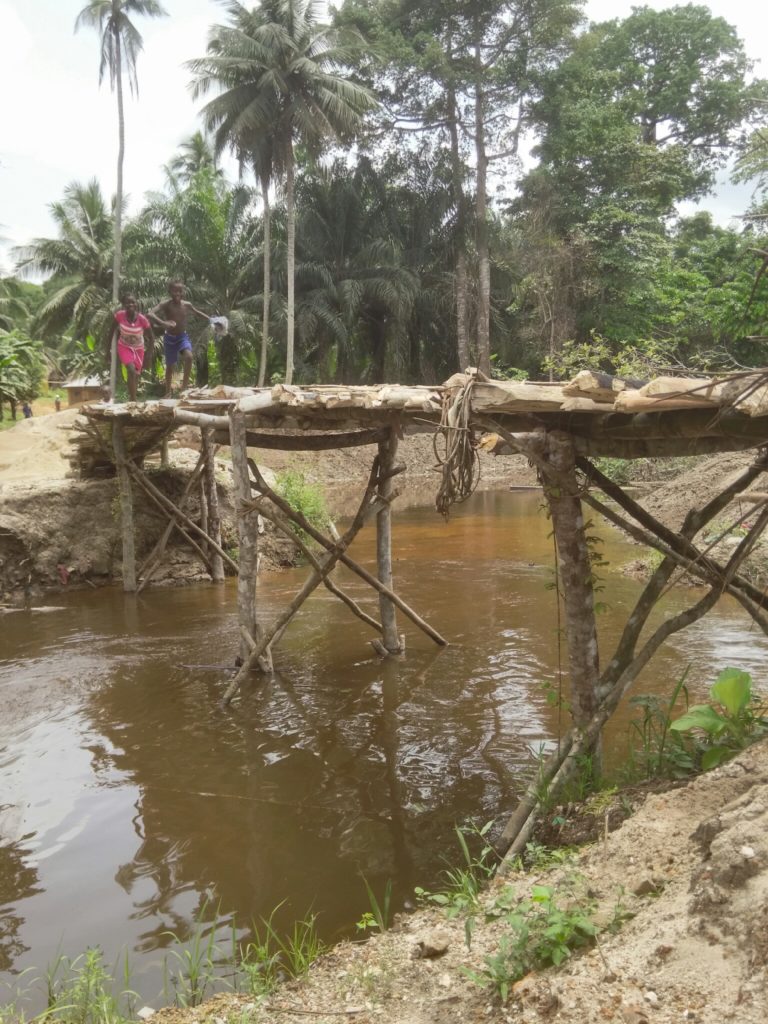 Dumangbe is a predominantly Muslim village in the Makpele Chiefdom of the Pujehun District; a Southeastern province of Sierra Leone with a population of roughly 800. The community is separated into two smaller towns, Dumangbe Old Town and Dumangbe New Town, by the Korgorgi stream. The community was heavily affected by the most recent Ebola crisis, recording 23 out of the total 31 confirmed Ebola deaths for the entire district due in part to the poor infrastructure to access the community. Dumangbe was officially declared Ebola free by the WHO in April 2015. The community is strategically located at the southern point of the Makpele chiefdom, where it is a link to three prominent settlements; Kenema Soro, Macca, and Tokorma. The central economic activities within the village consist of mining and agriculture.
The challenge we'll be working with the community to address is the crossing of a stream that divides their town. The community presently does not have a permanent crossing between the two portions of their towns. While temporary crossings are constructed annually, they are washed away during the rainy season, where monthly rainfall can reach 30" and surge through this stream. This has led community members to attempt crossing the stream in an unsafe manner, sometimes leading to drownings.
What's on the other side of the bridge? Across the bridge are key societal activities – emergency medical care, transportation to the district's major city – Zimmi, and access to economic markets that are currently difficult to reach. Without the crossing, Dumangbe is isolated economically, medically, socially, and educationally. We're looking forward to working with partner NGOs and the community to design and implement a community-driven solution to the challenge they face.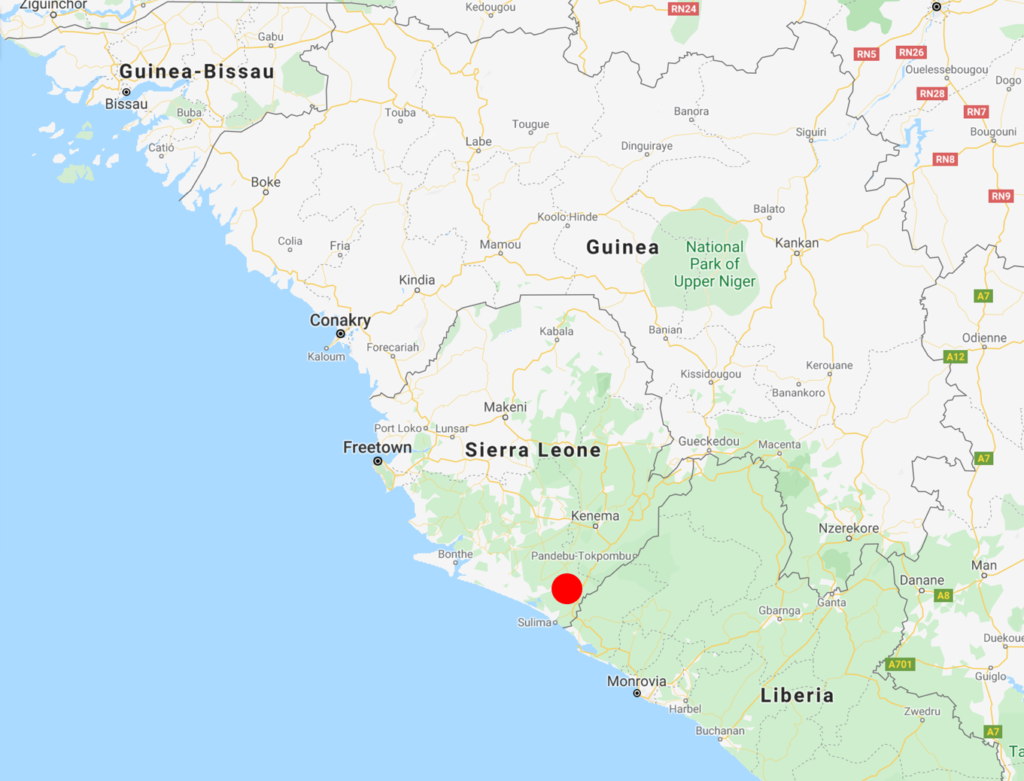 In the second half of 2020, volunteers from the Sierra Leone Project Team will travel to Dumangbe to meet with community members and local government officials, and begin collecting data that will allow us to design a permanent stream crossing.
Want to help? We're always looking for volunteers familiar with developing international programs, conducting community needs assessments, bridge design, and an array of other expertise. Volunteers with all backgrounds and skill sets are welcome and encouraged to participate! You do not need to be an engineer to join or help either!
The team meetings are every other Tuesday evening and will be posted on the Chapter Calendar. New volunteers are invited to attend the project meetings or join the Chapter meeting for an overview.
Want to donate? Click or navigate to this link: https://support.ewb-usa.org/team/284945

Sierra Leone Project Leads
Contact Info: sierraleone@ewb-dc.org

Evan Perreault is a mechanical design engineer who first joined EWB through the Hartford Professionals Chapter in CT. After moving to the DC Metro area in early 2019 he joined the EWB-DC Professional Chapter to continue his involvement in the organization and meet new engineers and professionals in the DC area. He predominantly works to provide production design support of military jet engines. Evan wanted to lead the Sierra Leone Project because he believes that using his engineering knowledge and skills to improve the lives of those less fortunate is not just an activity, but a responsibility and being able to help a community gain physical access to medical aid, food security, and basic education is empowering to everyone involved.
Jamel El-Hamri joined the EWB-DC Professional Chapter in mid 2019 after successfully completing his Professional Engineer Certification. He is a civil engineer who has experience in an array of civil and transportation projects, working for both state and federal government agencies. Jamel intends to draw upon his experiences in project management and governance to help lead the project team to develop a resilient, community driven solution – that will help provide the community with better access to their surrounding region.