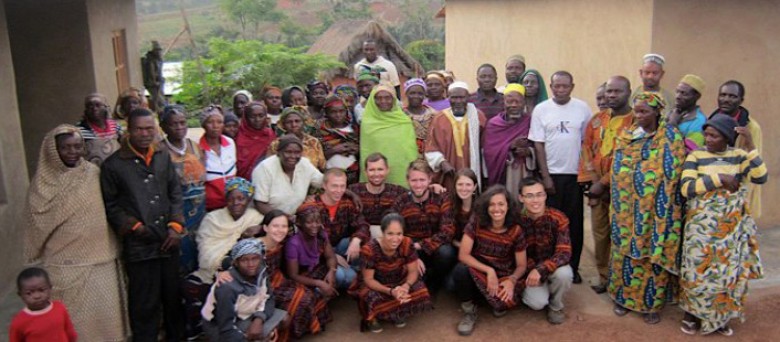 Our mission of changing the world, one community at a time can only be done with your help. We are actively seeking more members, from any walk of life, students, and professionals alike! If you are interested in joining our chapter, working on a project, or acting as a student mentor, please contact us!
There are many ways a working professional can become involved with EWB-USA. The work that EWB-USA engages in requires many different skill sets; we accept and encourage all disciplines to participate:
Come to a Meeting
Chapter and project meetings are open to anyone so please feel free to drop by. Come join in the discussions and hear the latest updates on our current projects. Click here to view our calendar of events.
Become a Member
Officially becoming a member of EWB-USA is easy and only costs $100 for professionals ($60 for ASCE members), some of which goes directly to our chapter. Plus you will become eligible to travel on project site visits. You can sign up online here.
Join a Project
Only EWB-USA members can travel, but all volunteers are welcome to help with everything that goes into making the project a success. You don't have to be an engineer to contribute! There are many non-engineering aspects to our projects: business, journalism, health, education, or other. Please visit our Projects page for more information.
Start a New Project
The Engineers Without Borders Professional DC Chapter is always looking for suggestions & proposals for new projects. If you know of a community in need, come and share your information with our Chapter. You can find more information on the project proposal process here.
Donate
EWB-USA is a non-profit 501(c)3 tax exempt corporation. Fundraising is a huge component of a project's success, therefore it is the generous donors like you that make these projects possible. Please visit our Donate page for more information.